Meet
Filipa Coelho
She lost 40 lbs in 8 months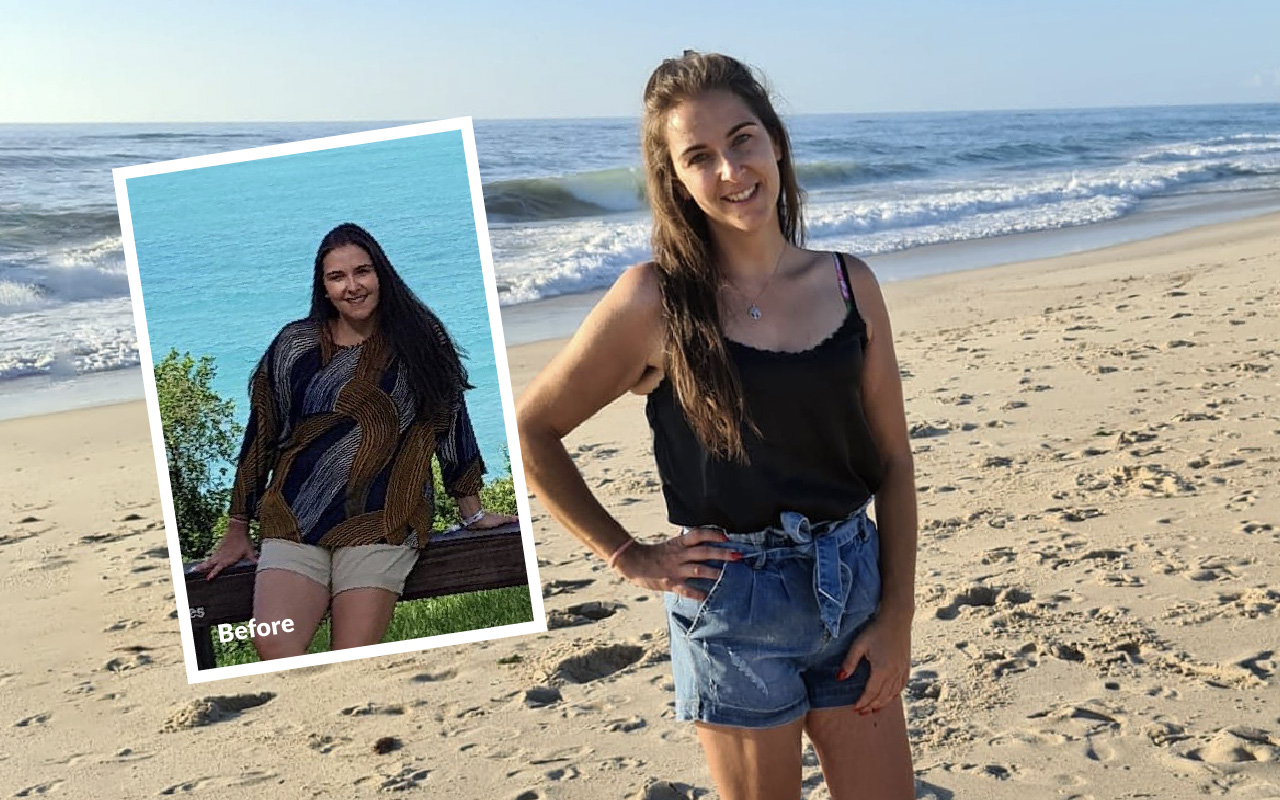 Over several years I started several diets that never led me to stay as I would like and feel good about myself, either for lack of professional guidance or personal lack of motivation.
With 3StepDiet, I managed to keep myself motivated and focused over time, thanks to the excellent weekly monitoring, which "forces" us to a commitment to our well-being and also to those who are trying to help us.
I am very grateful to my Registered Dietitian, for instilling in me healthy eating habits and showing me the various options best suited to my lifestyle and schedule!
I learned the right amounts that I should eat of certain foods per day, which foods are equivalent to others, thus having several different food options to not always eat the same and fall into discouragement as it had happened to me in the past.
Now I feel much better about myself: I lost a lot of complexes in terms of image, I feel much happier and at thirty I can say that I am and I feel better than ever, thanks to a fantastic teamwork (Patient/Registered Dietitian).
I just have to thank you!
More success stories from real people, like you!