Meet
Rute Pacheco
She lost 53 lbs in 6 months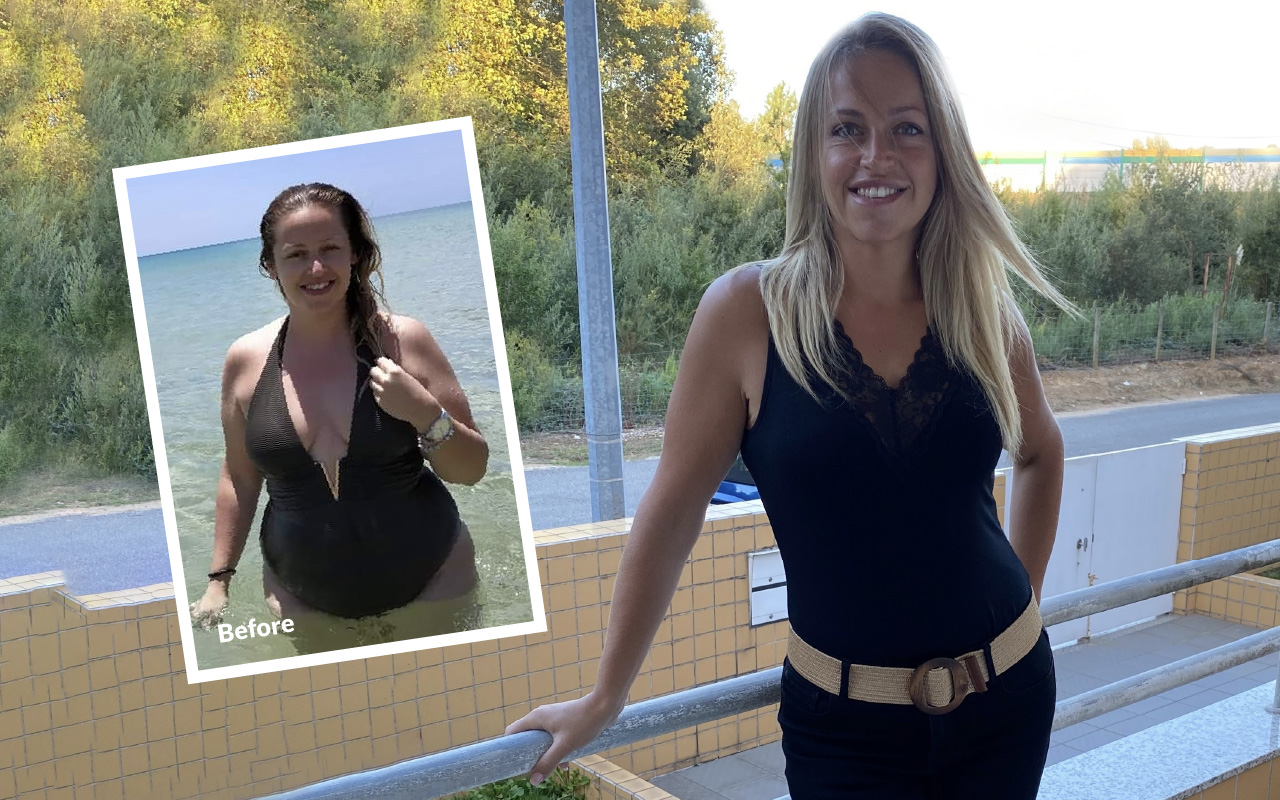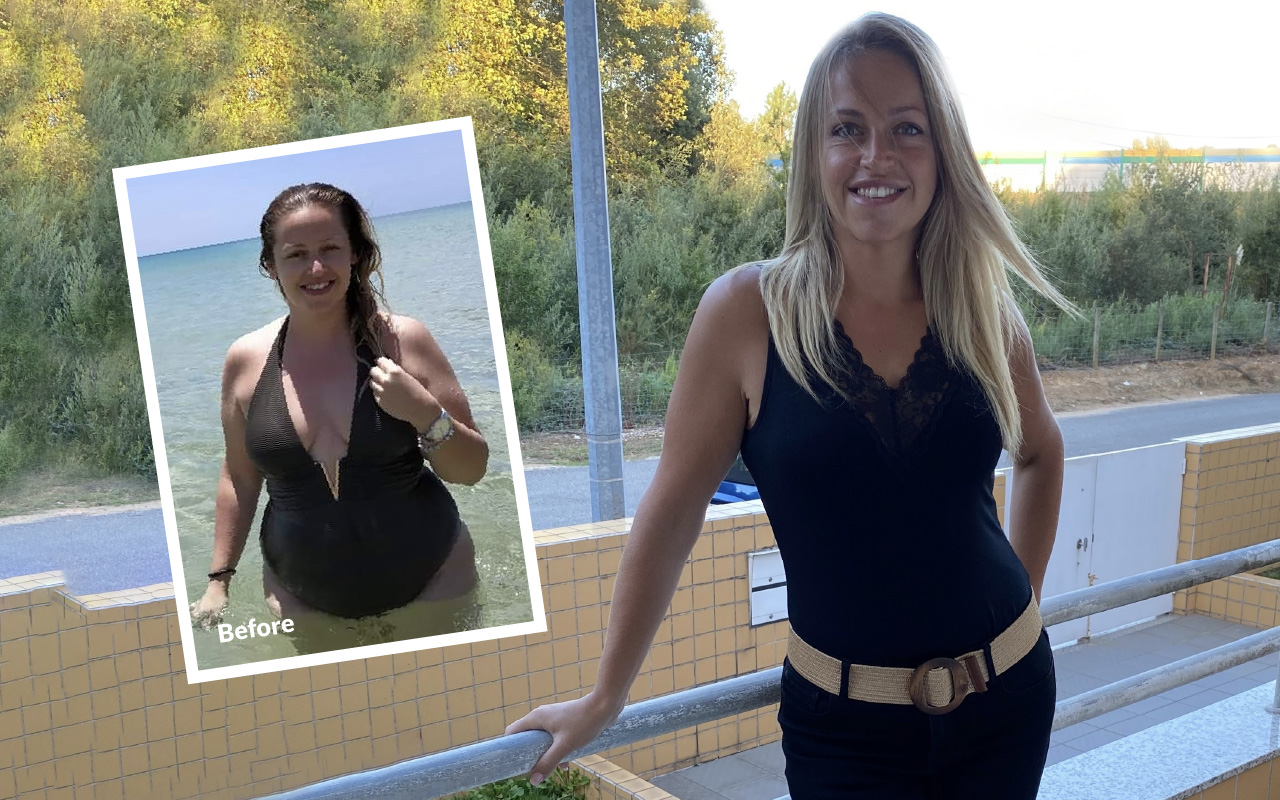 The most important part of this journey was learning to be healthy and to smile again in the mirror.
I entered the registered dietitian, Sara's, office on February 21, 2020, and was very unhappy. Life, lately, had been a little harsh, and so new goals and new challenges were urgent. Sara gave me the evaluation, which scared us, by the way, and presented me with a demanding but doable diet plan. I, obstinate from birth, said I could. And I did!!
The first week was the most difficult, first because I didn't even know half of the vegetables that were part of the diet and because it was a shock to my body, so used to fat and sugar… But then I managed to be very well behaved and respected all the rules. A week later at the consultation we realized that I had lost 4.6 lbs!!! I was so happy and proud!!! I got the booster I needed.
From then on it was always losing weight and looking forward to the new evaluation every Friday. And here comes a pandemic, which, contrary to what was supposed, still came to help in the focus and in the transformation into a healthy diet and life. It was a milestone in my history.
I don't think I've weighed 141 lbs since I was 11. Most of the people in my life had never seen me like this… And everything changed. My life has changed, my habits have changed, but most of all, I have changed!!! Today I smile a lot more and I like to look in the mirror… going shopping is no longer a nightmare and has become exciting.
I've always had a lot of self-love, but today I gained more confidence. I learned to eat. I know how to go to restaurants and order delicious, low-calorie and very healthy foods. Today I consider myself a healthy person. I'm not a person who goes on a diet, but a person who knows how to eat… 3StepDiet completely changed the way I look at food, it helped me find balance in life.
The best thing about this diet for me is the constant support of the registered dietitian. The patient/registered dietitian relationship for me is as important as the diet they provide us with. I think this is only really possible because we always have someone present who helps us, answers questions when necessary, gives tips, sends recipes weekly and above all encourages us to never give up on our goal. I have "my Sara" and as I say, she was one of the best things that ever happened to me.
3StepDiet was and is without a doubt the ideal diet for me.
More success stories from real people, like you!