Meet
Susana Proença
She lost 37 lbs in 5 months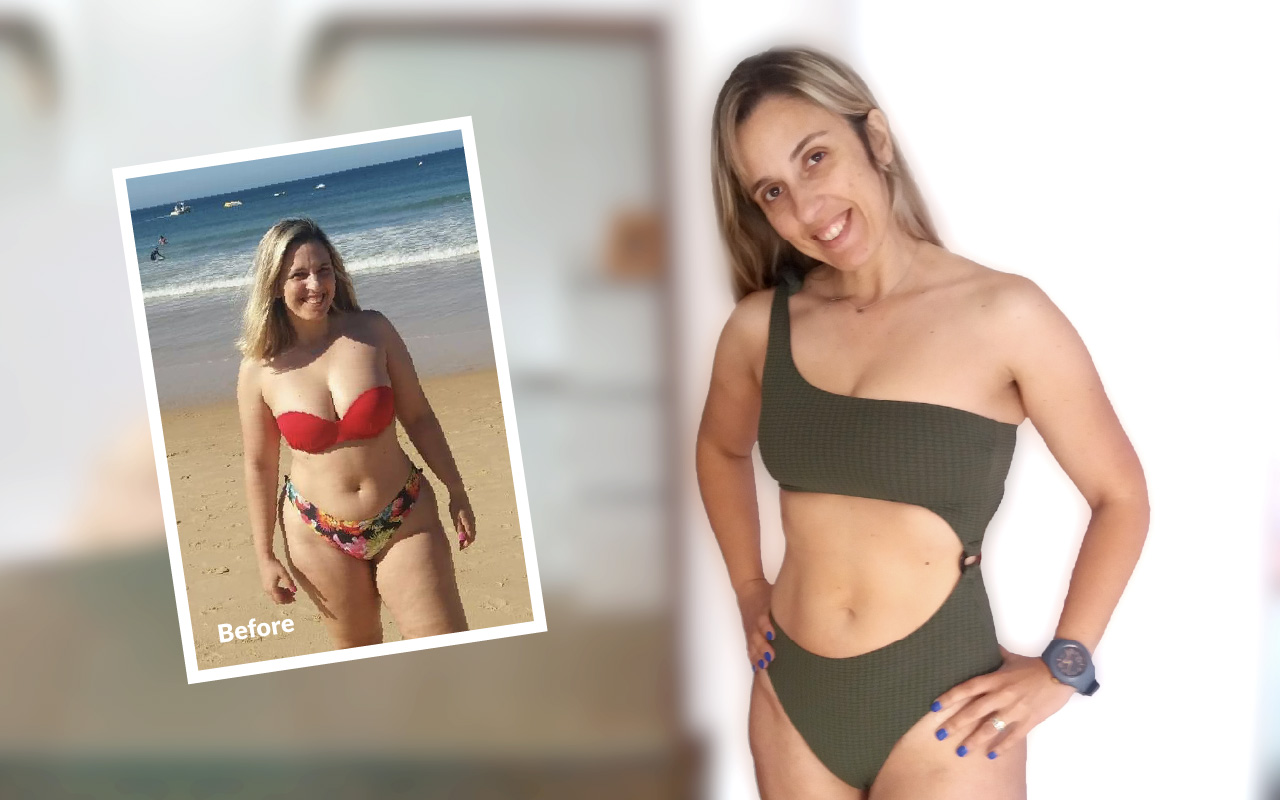 I found out about the 3StepDiet Plan through a friend and how lucky I was 🙂
In October 2018 I started my Plan. At the time I weighed 179 lbs and had a fat mass of 43.9%, muscle mass of 23.7% and visceral fat of 7.
I was and still am a born athlete, but when I turned 40, my weight increased rapidly (+22 lbs), in just over 7 months.
I made the decision and went for my 1st appointment.
What I liked the most besides the friendliness and availability of the team was that I didn't feel hungry nor did I feel like eating a lot.
The results began to appear and positively impacted the sports I played as well.
I can say that I now know what I should and should not eat.
Today what I thought was impossible at the time is real. Now I weigh 137 lbs with a fat mass of 25.5%, muscle mass of 32% and visceral fat of 4.
Without a doubt I recommend 3StepDiet to everyone because it is easy, simple and practical.
Miracles don't exist, we have to stay focused on our goal, be persistent, never give up and believe.
Thank you very much for changing my life!
More success stories from real people, like you!