Avocado and Cheese Omelette
---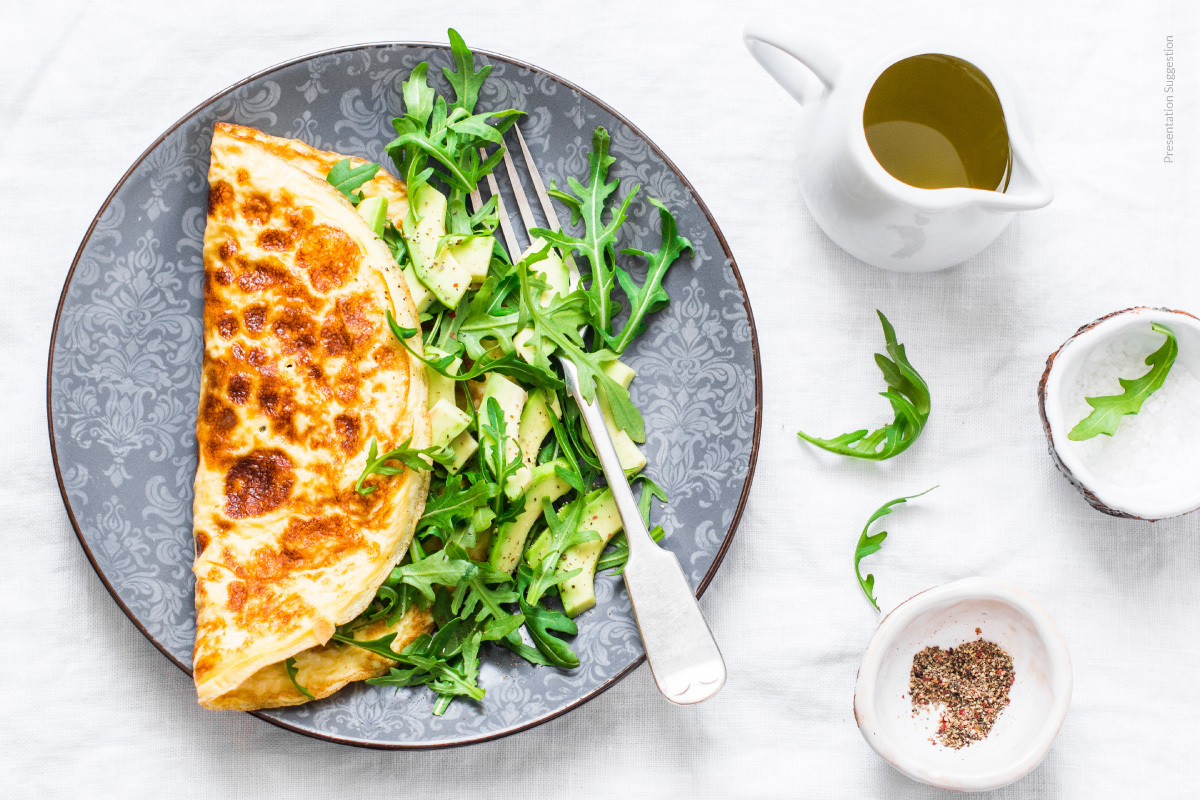 Ingredients
Light shredded mozzarella cheese
2 tsp
Ingredients
Light shredded mozzarella cheese
2 tsp
Instructions
1
In a bowl, beat the eggs with salt and pepper until well blended.
2
Peel and cut the avocado into slices and set aside.
3
Heat oil in a pan and add the eggs.
4
Stir lightly, and when they start to cook, sprinkle half with the grated cheese.
5
Let the eggs finish cooking and place the avocado over the cheese, which should already melted.
6
Close the omelette in half and serve with a salad of choice.