Chocolate Covered Popcorn
---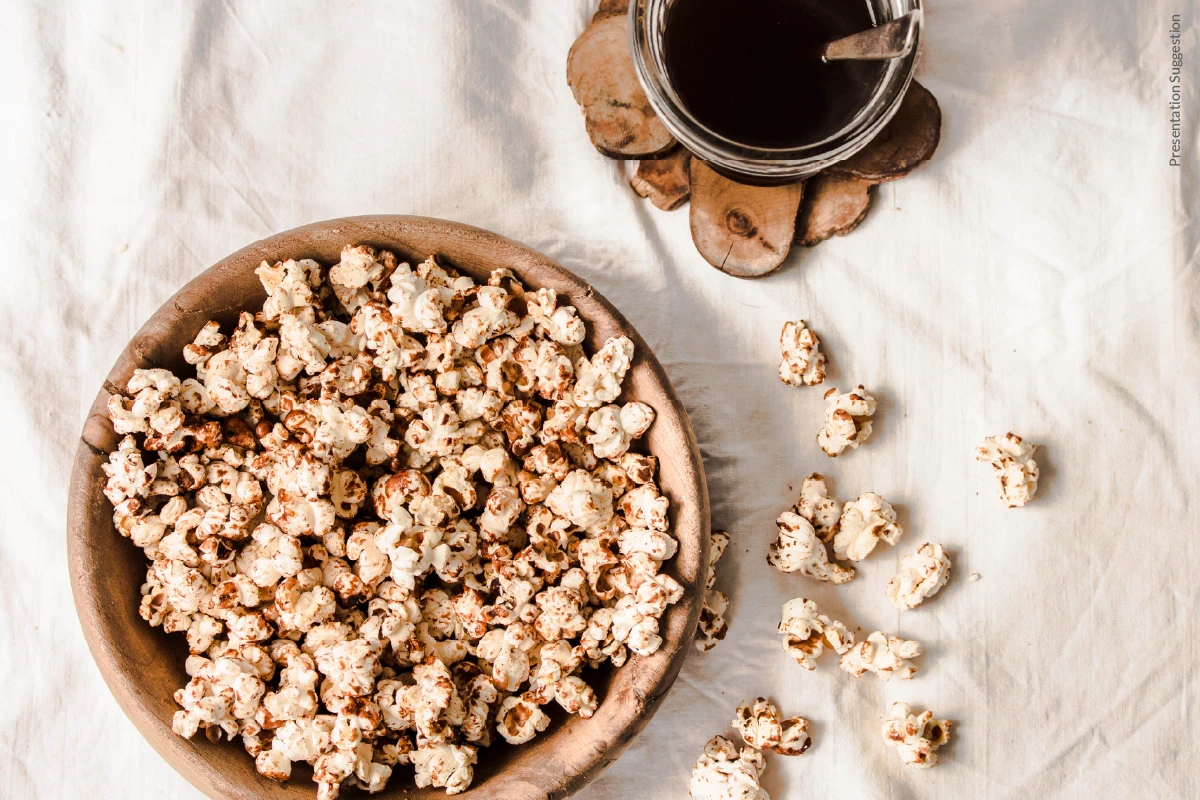 Instructions
1
Place all the ingredients, except the chocolate and milk, in a microwaveable glass dish and mix well.
2
Cover with cling film. Make several holes using a fork.
3
Microwave for 4 minutes.
4
Meanwhile, heat the chocolate and milk in a double boiler pot until melted to form a smooth cream.
5
Drizzle the popcorn with the chocolate cream and enjoy!