Cauliflower and Pine Nut Couscous
---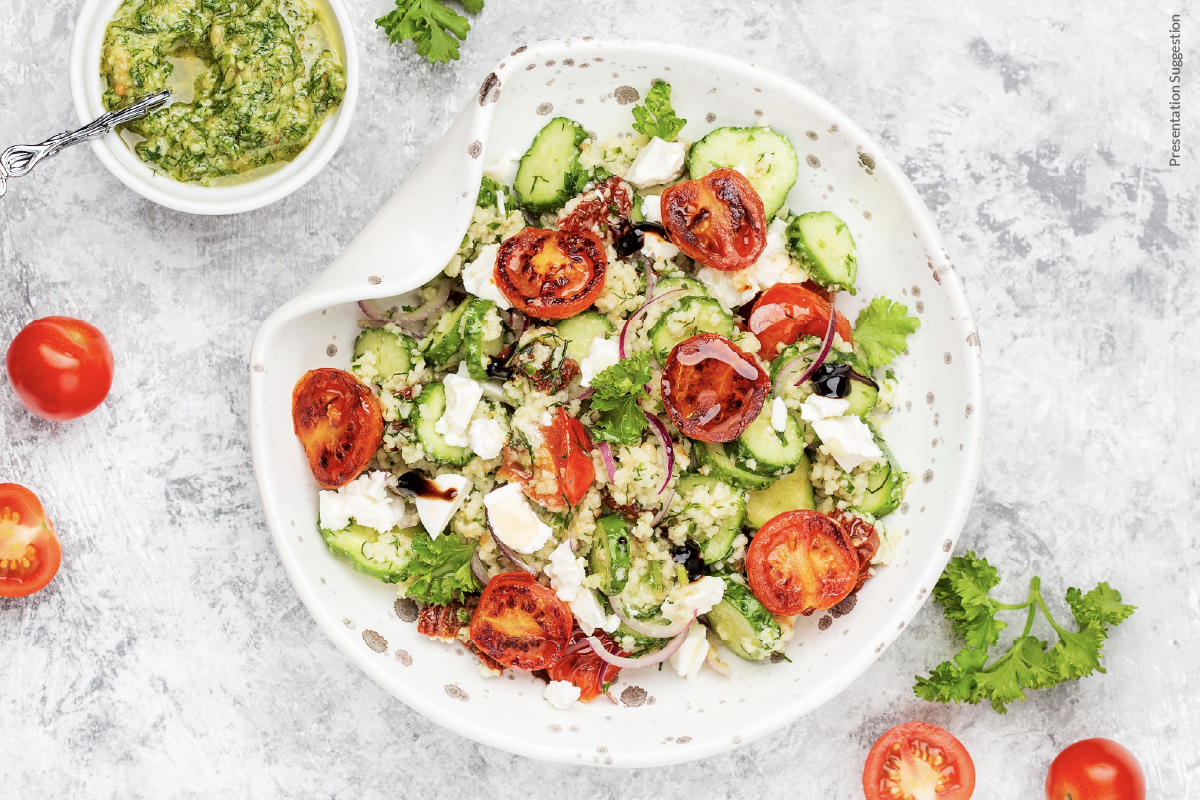 Ingredients
Cauliflower (florets)
2 cups
Ingredients
Cauliflower (florets)
2 cups
Instructions
1
Place the cauliflower florets and pine nuts in a food processor and grind until you get the consistency of couscous.
2
Cut the cherry tomatoes into halves, slice the cucumber and chop the onion. Set aside.
3
In a frying pan put a tablespoon of olive oil, garlic cloves and let it brown. Then add the cauliflower couscous. Stir and place in a bowl. Crumble the cheese and mix in the remaining ingredients.
4
In a bowl place the other spoonful of olive oil, vinegar, salt, pepper, and the chopped parsley.
5
Serve with the sauce you prepared.