Pitaya Smoothie
---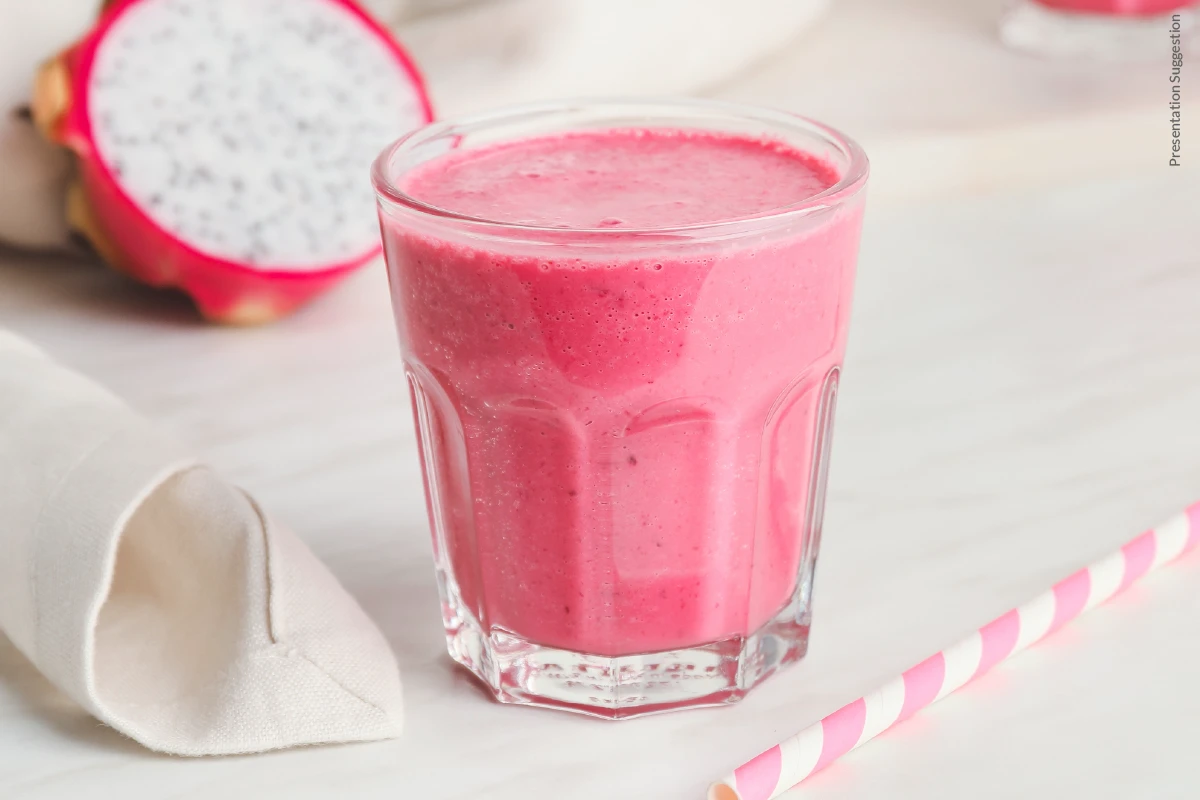 Instructions
1
In a food processor chop the beet, dragon fruit and strawberries.
2
Place the previous mixture in a blender, add the chia seeds, the ginger slice and finally the almond milk. Beat everything until smooth.
Nutritional Value:
149 kcal, 3.2 g protein, 3.4 g fat, 0.4 g saturated fat, 26.9 g carbohydrates, 19.1 g sugar and 3.4 g fiber (per serving).