Persimmon Cheesecake
---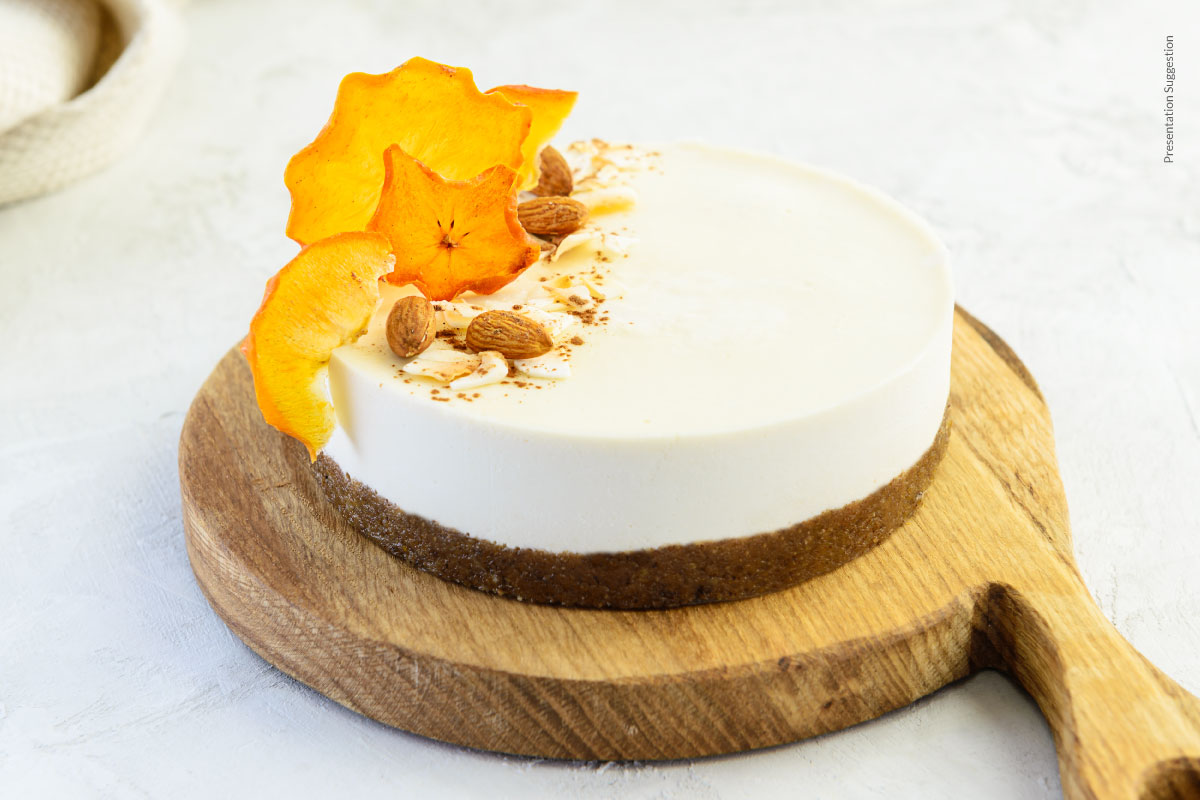 Instructions
1
Preheat the oven to 350º.
2
For the cheesecake base, mix the rolled oats with the low-fat butter. Once the dough is formed, line it in the bottom of a small tart pan with a removable bottom.
3
Soak the gelatin sheets in cold water.
4
Wash the persimmons, removing the top leaves and place them unpeeled in a blender. Add the lemon juice and blend. Then transfer to a pot and bring the mixture to a simmer, without letting it boil.
5
Beat the ricotta cheese with the stevia and cinnamon using an electric mixer.
6
Drain the gelatin sheets and add to the persimmon mixture, still on low heat, until dissolved.
7
Combine the cheese mixture with the persimmon, mix well and then place on top of the dough in the mold. Place in fridge until it solidifies.