Coq Au Vin
---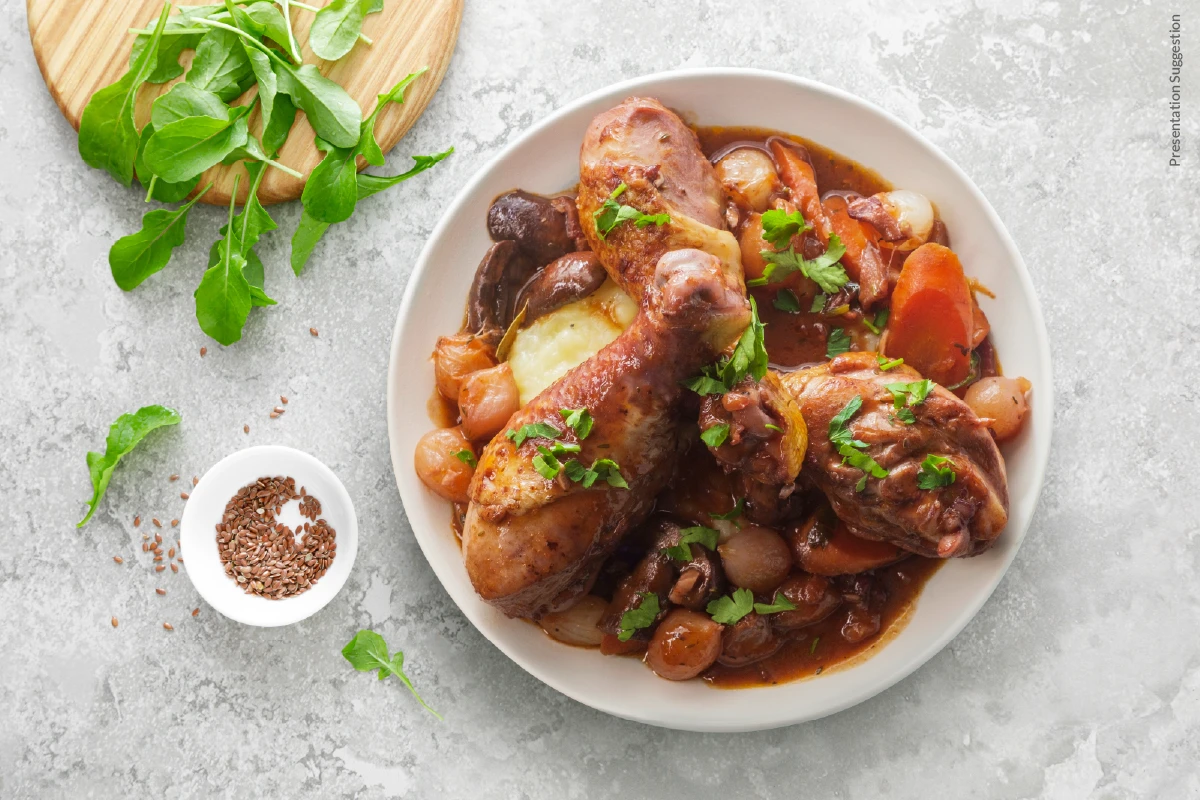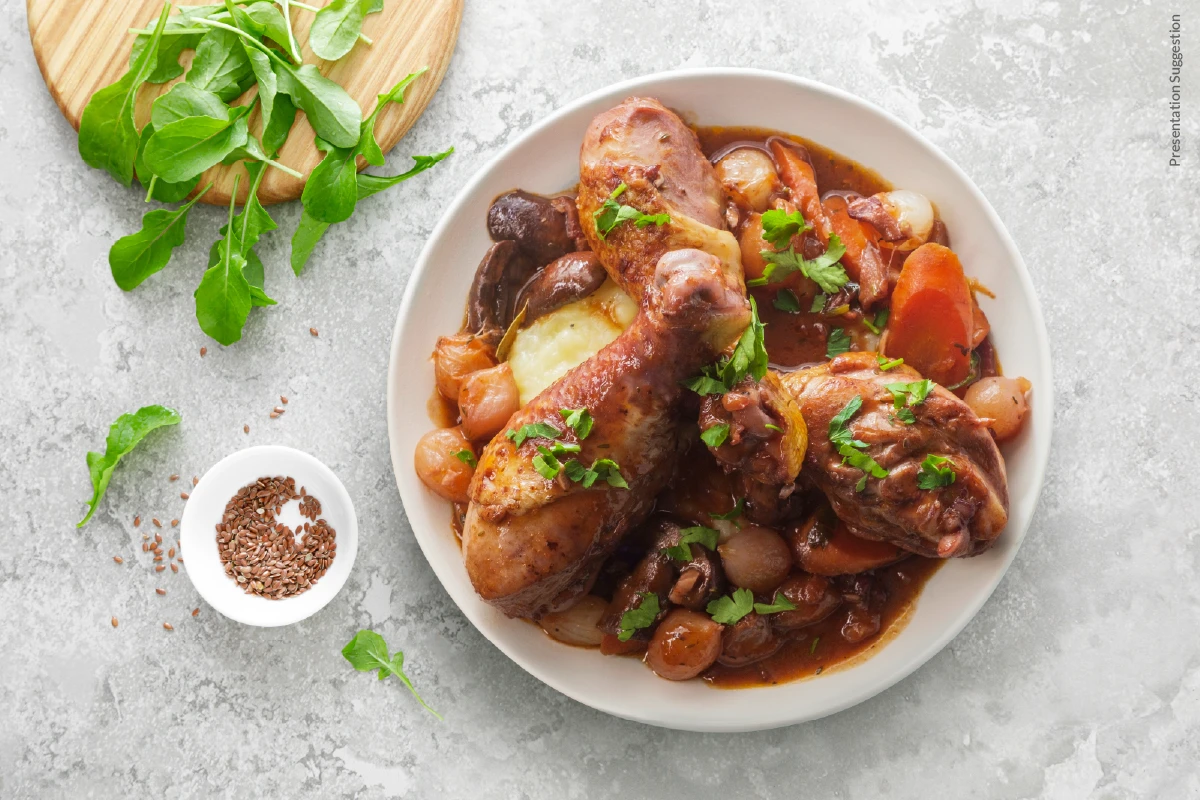 Instructions
1
In a zip-lock bag, place the chicken and wine. Close the bag and remove as much air as possible and marinate in the refrigerator for 12 to 24 hours. Remove the chicken from the bag and reserve the marinade. Pat each piece of chicken dry and set aside.
2
In a pan, put the oil and let it heat up slightly. Add the chicken and brown each piece on all sides to seal the meat. Reserve.
3
In the same pan add the onions, the chopped celery and carrots and the mushrooms cut into halves. Let it cook for 2 to 4 minutes. Add the garlic and stir so it doesn't burn.
4
Sprinkle the cornstarch over the vegetables and stir until well incorporated. Add the marinade of wine and water, enough to cover the mixture. Add the thyme, parsley and bay leaf and season with salt and pepper.
5
Place the chicken back in the pan so that it is half submerged in the liquid. Increase the heat until it starts to boil. Reduce the heat, cover the pan and cook over low heat for about 20 minutes.
6
Transfer the preparation to a plate and sprinkle with thyme.
Nutritional value:
171 kcal, 22.0 g protein, 4.0 g fat, of which 0.8 g saturated fat, 4.8 g carbohydrate, of which 2.1 g sugar and 3.2 g of fiber (per serving).