Scrambled Eggs with Asparagus and Ham
---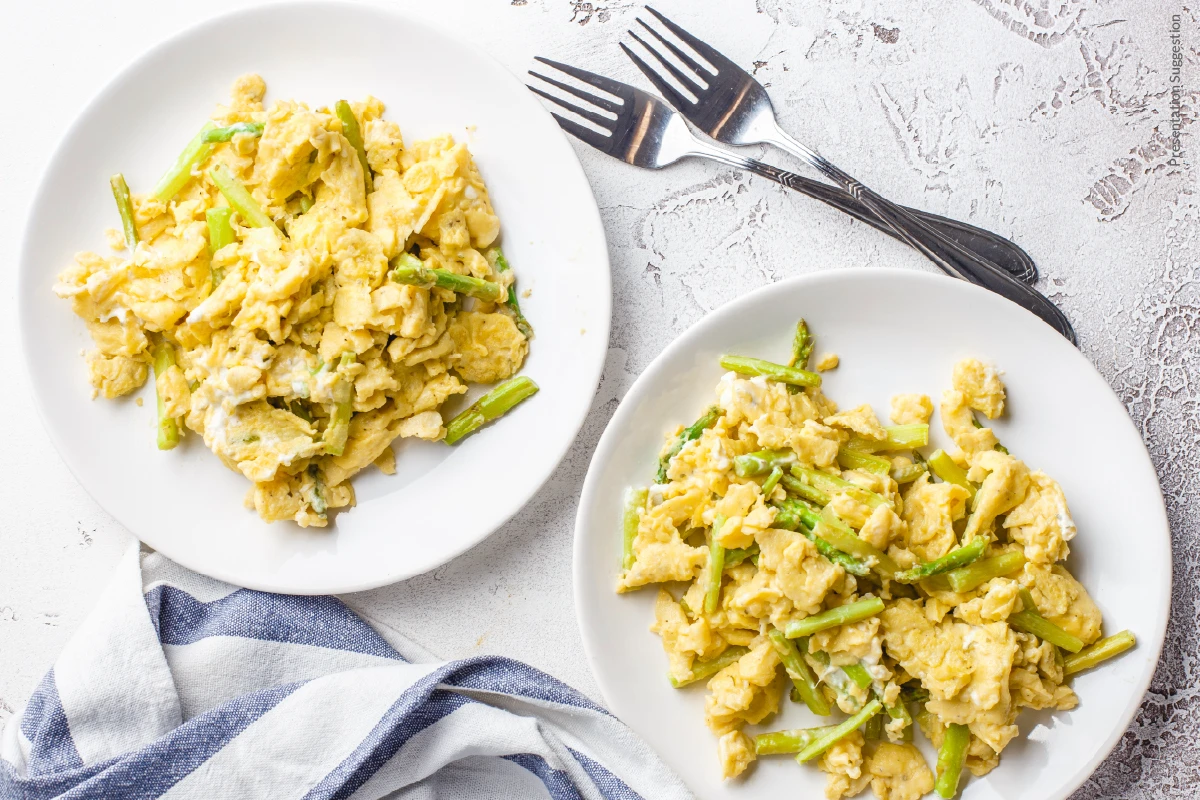 Ingredients
Cut Fresh Asparagus
2 cups
Ingredients
Cut Fresh Asparagus
2 cups
Instructions
1
Start by washing the asparagus, cutting off the bottom of the stems and chopping into pieces.
2
In a pan of boiling water with a pinch of salt, cook the asparagus for 3 minutes.

3
Place the tablespoon of olive oil and the sliced garlic in a frying pan. Add the cut asparagus.

4
Beat the eggs season with pepper and add to the asparagus. Finally add the ham, previously chopped, and fold until cooked.

Nutritional Value:
144 kcal, 13.5 g protein, 9.4 g fat, 2.8 g saturated fat, 1.2 g carbohydrates, 0.8 g sugar and 0.5 g fiber (per serving).