Onion Stuffed with Seasoned Ground Chicken
---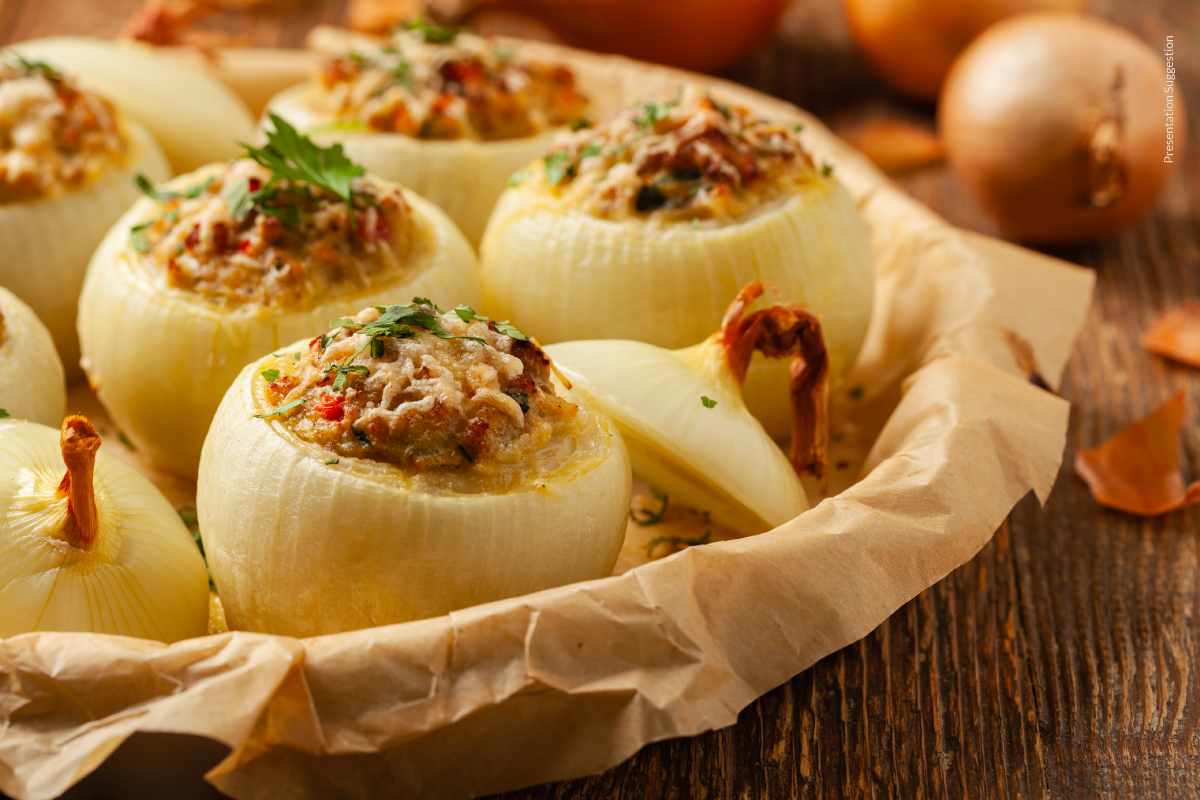 Instructions
1
Cut off the top of the onions. Remove the peel, wash and with the help of a spoon, remove the core from the onions until you get the shape of a cup. Reserve the core.
2
Chop the garlic, parsley and the core of the onions and add to the chicken in a big bowl. Season with cumin, salt and pepper and mix well.
3
Divide the meat to fill the onions, pressing with your fingertips.
4
Place the onions on a tray lined with parchment paper and drizzle with the olive oil. Bake in a preheated oven at 400º for 30 to 40 minutes.
5
Serve accompanied by a salad.