Avocado stuffed with tomato mozzarella salad
---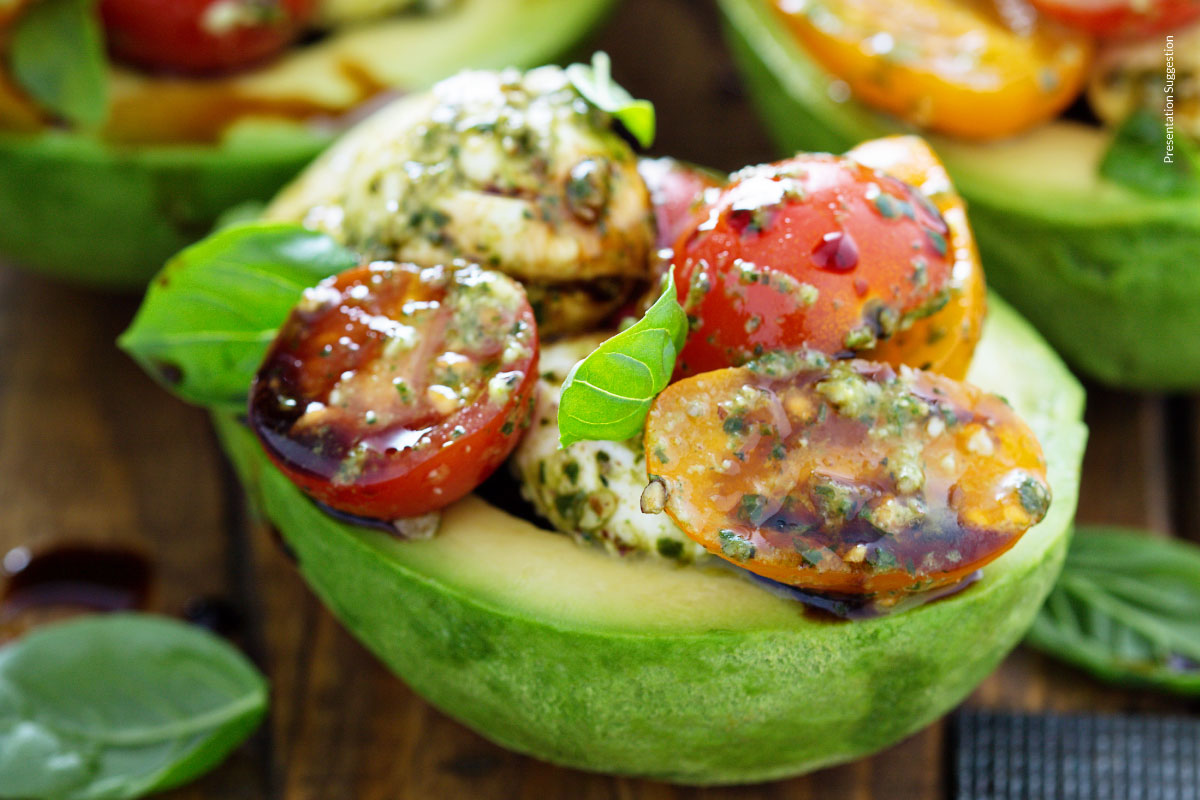 Ingredients
Sea salt, pepper and oregano
To taste
Ingredients
Sea salt, pepper and oregano
To taste
Instructions
1
Start by cutting the avocados in half and removing the pits.
2
With the help of a tablespoon, remove the pulp from the avocado, leaving a small edge and set aside.
3
Cut the avocado pulp into cubes. Cut the cherry tomatoes in halves and the mozzarella into bite size pieces.
4
In a bowl mix the avocado, tomatoes and mozzarella. Add the coarsely chopped basil leaves and season with salt, pepper, vinegar and oil.
5
Fill the avocado halves with the prepared salad and finish by sprinkling with oregano leaves.