Baked Zucchini Chips
---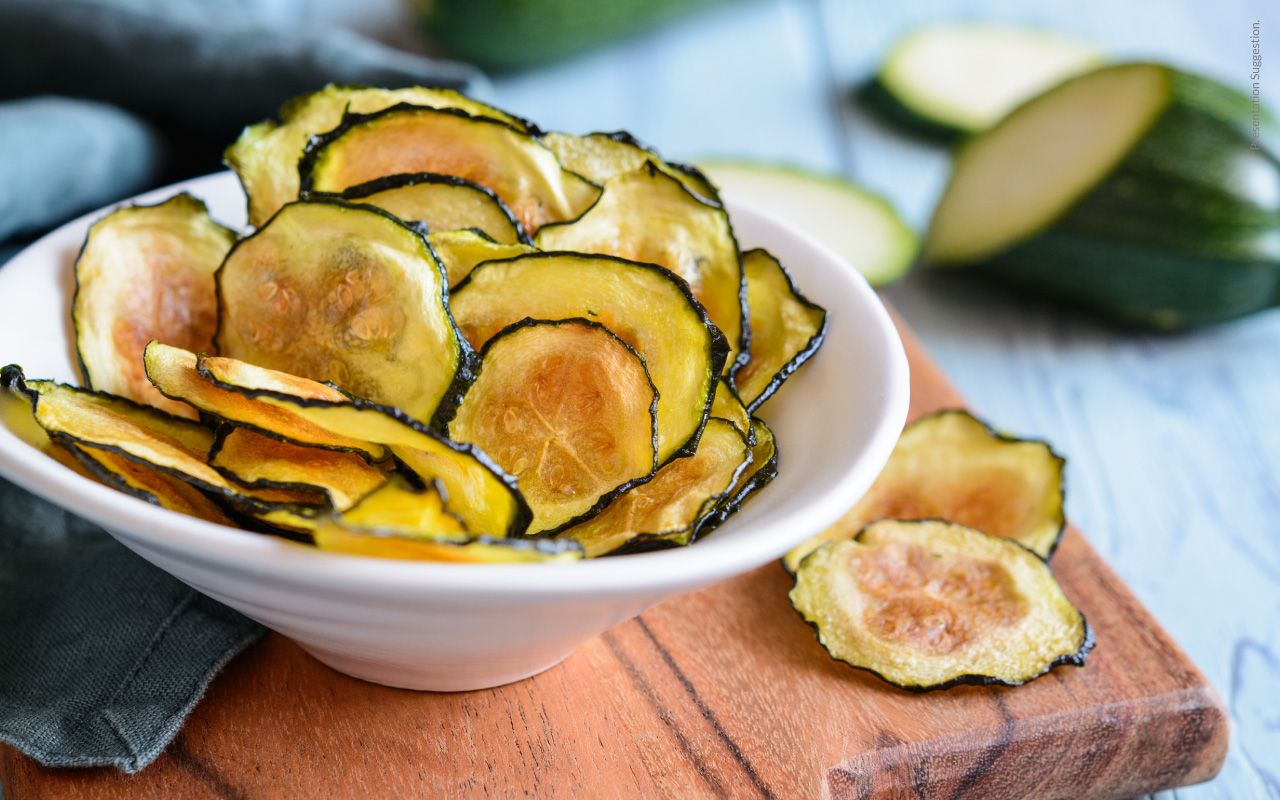 Instructions
1
Preheat oven to 350º F.
2
Cut the zucchini into thin slices. You can press some moisture from the slices using paper towels to shorten the cooking time and get them nice and crispy.
3
In a small bowl, mix the black pepper, garlic powder and salt.
4
On a baking tray, place a sheet of parchment paper. Place the zucchini slices on the parchment paper and brush with the olive oil. Season with the salt mixture. Flip the zucchini slices over and repeat the process.
5
Bake for 20 minutes, flipping the zucchini slices halfway through the process.
6
When the zucchini chips are cooked, remove from oven and let them cool at room temperature.
7
Serve as a side dish, as a topping on a salad or enjoy them as a snack with a dip.