Banoffee Light
---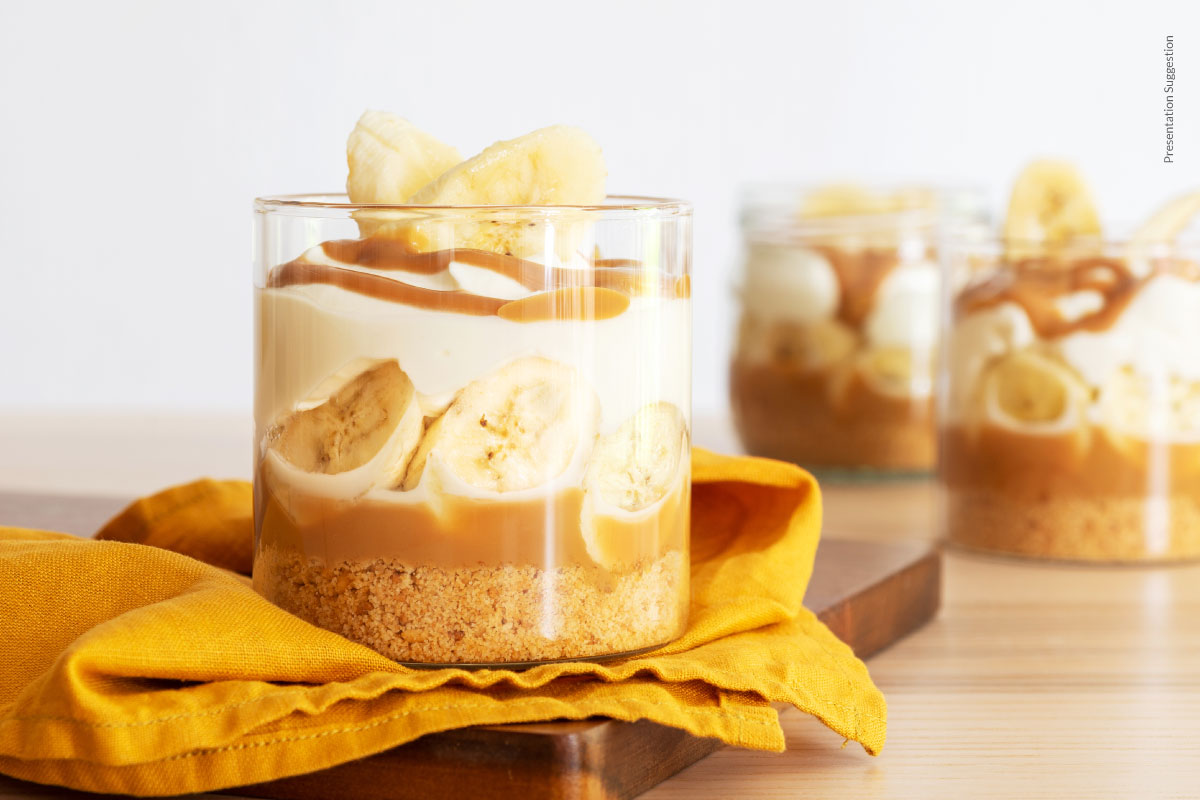 Ingredients
Unsalted Mixed Nuts (Almonds, Cashews, Walnuts, Hazelnuts…)
2 cups
Unsweetened Almond Milk
1 cup
Full Fat Coconut Milk (Pop In Fridge Overnight)
1 tin
Bananas, Sliced (2 Under Cream, 2 on Top)
4
Ingredients
Unsalted Mixed Nuts (Almonds, Cashews, Walnuts, Hazelnuts…)
2 cups
Unsweetened Almond Milk
1 cup
Full Fat Coconut Milk (Pop In Fridge Overnight)
1 tin
Bananas, Sliced (2 Under Cream, 2 on Top)
4
Instructions
1
First put the dates and cashew nuts in a bowl, cover with water and leave to soak for 1 hour.
2
Next, make the base by processing the mixed nuts and dates in a blender or food processor.
3
Use high-speed blender and add a splash of water halfway through to help bind it together
4
Get a pie or cake case, line it with cling film and mould the mixture into the bottom and up the sides too.
5
Pop in the freezer to set and start making your caramel sauce.
6
Drain off the water, then put the dates and cashews in a food processor along with the almond milk.
7
Process until completely smooth.
8
Next spread the caramel onto the chilled crust, top up with 2 sliced bananas and pop back in the fridge.
9
Next up is the whipped coconut cream.
10
Take the tin out of the fridge, and carefully scrape off the coconut cream. Make sure you don't add any liquid.
11
Whisk or beat the cream until a thick consistency is achieved.
12
Gently spoon the coconut cream on top of the bananas, add the remaining banana slices, and sprinkle generously with some chopped nuts.
13
Chill until ready to serve.