Cucumber and Salmon Rolls
---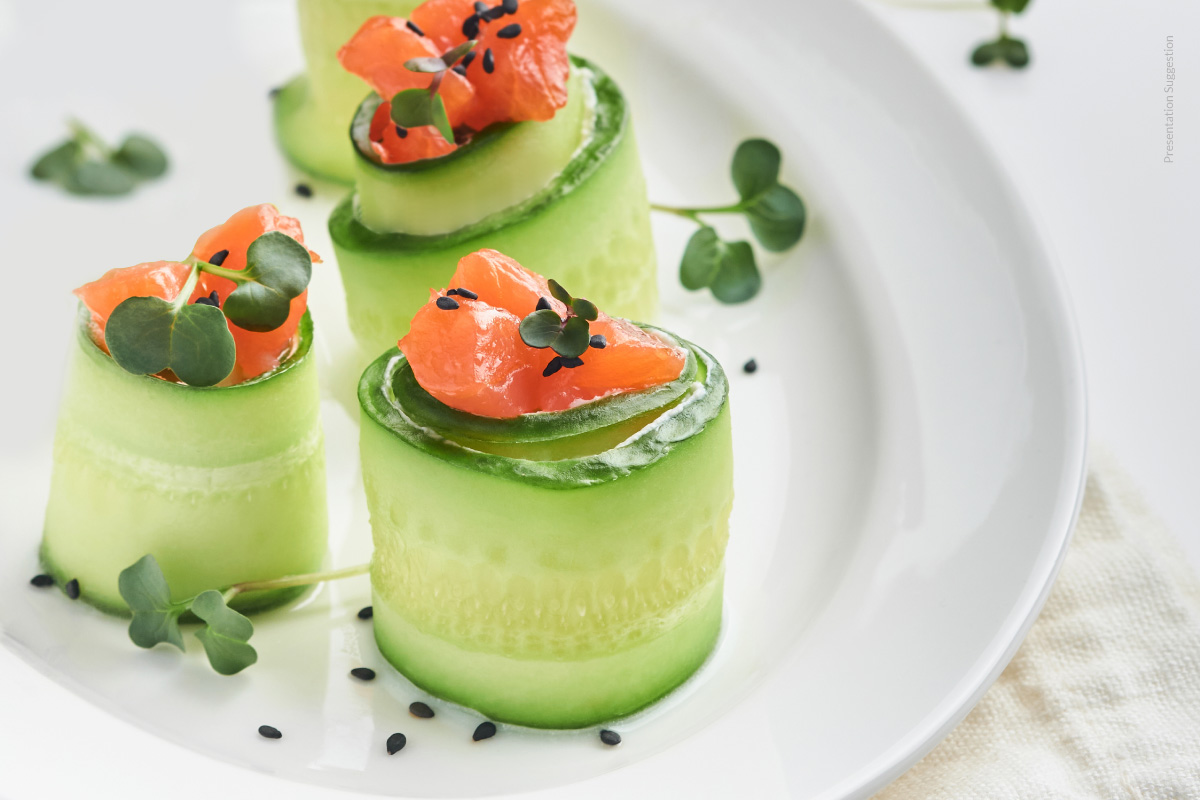 Instructions
1
Use a sharp knife to cut the ends of the cucumbers.
2
With a knife or a vegetable peeler, start at one end and cut a thin strip of cucumber, trying to keep the thickness even.
3
Continue the process until you have about 10 to 12 slices.
4
Cut the smoked salmon into small pieces. Place in a bowl and add the parsley, lemon juice and black pepper. Mix well.
5
Put about 2 tablespoons of the salmon mixture at one end of a cucumber strip, then roll the cucumber into a roll.
6
Hold this roll with a toothpick and place on a plate.
7
Repeat this process for the remaining cucumber and salmon slices.