Daikon Leek Zucchini Soup
---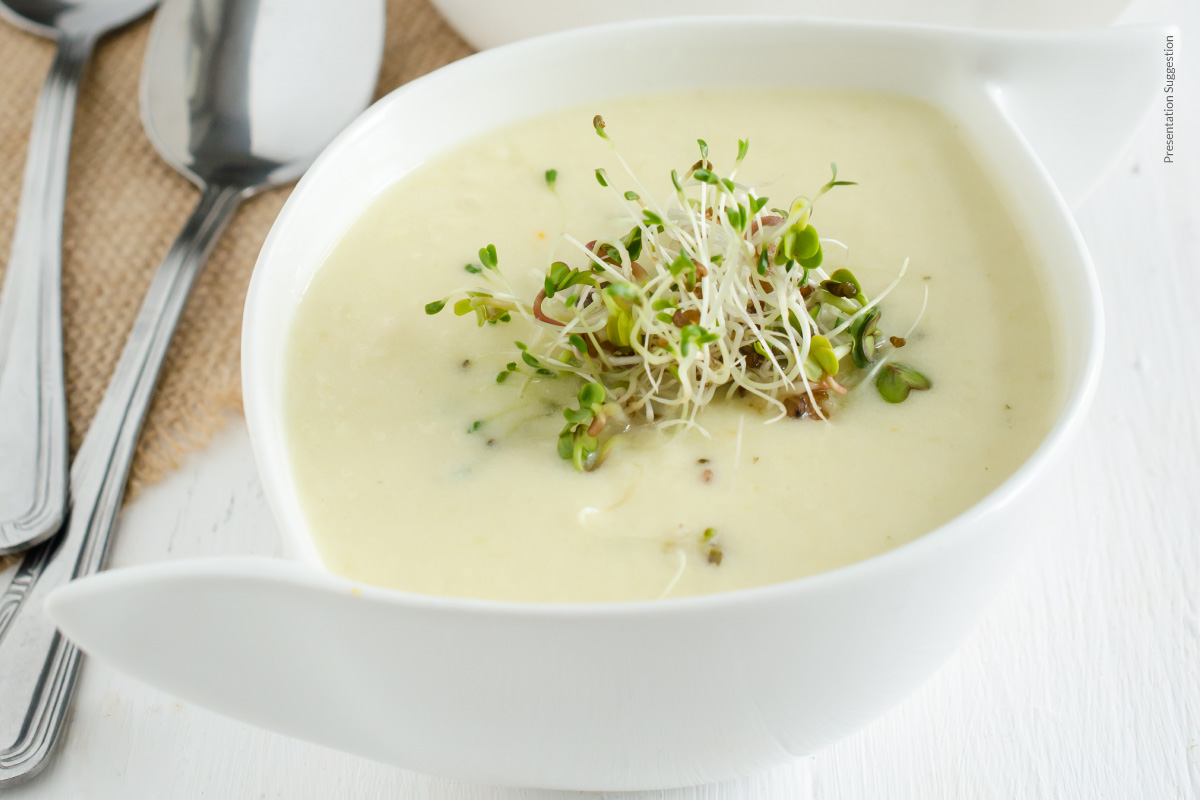 Ingredients
Garlic Cloves, minced
1-3
Sea Salt and Black Pepper
To taste
Ingredients
Garlic Cloves, minced
1-3
Sea Salt and Black Pepper
To taste
Instructions
1
Wash and roughly chop the radish, leeks and zucchini.
2
Sauté the garlic until fragrant in olive oil. Then add vegetables and cook for a few minutes longer.
3
Then add water, along with a little salt.
4
Cook until all vegetables are tender, adding more water as needed.
5
Once cooked, blend the vegetable mixture, seasoning with freshly ground black pepper and salt to taste.