Gazpacho
---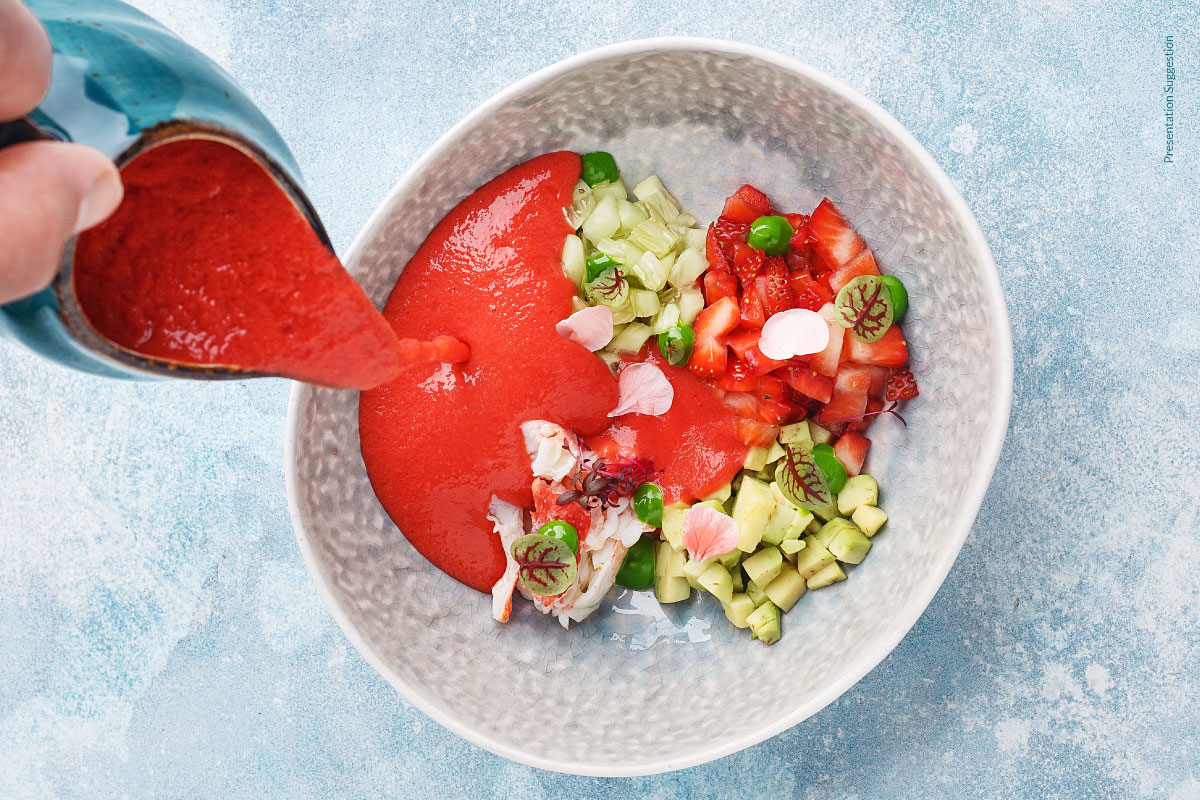 Ingredients
Extra Virgin Olive Oil
1 Tbsp
Ingredients
Extra Virgin Olive Oil
1 Tbsp
Instructions
1
In a deep pan, add the onion and garlic clove, sprinkle with a little salt, cover and simmer on low heat until the onion is soft. Add 1.5 cups of water, stir and simmer gently until the onion is almost dissolved.
2
At the same time, wash the tomato and remove the seeds. Place the tomato, zucchini and celery in the same pan.
3
Add the tablespoon of olive oil and cook for 3 minutes. Then, blend until you get a creamy consistency, adding water as needed.
4
Adjust the seasoning to taste and garnish with basil leaves. Refrigerate for 2 to 3 hours before serving.