Oopsies
---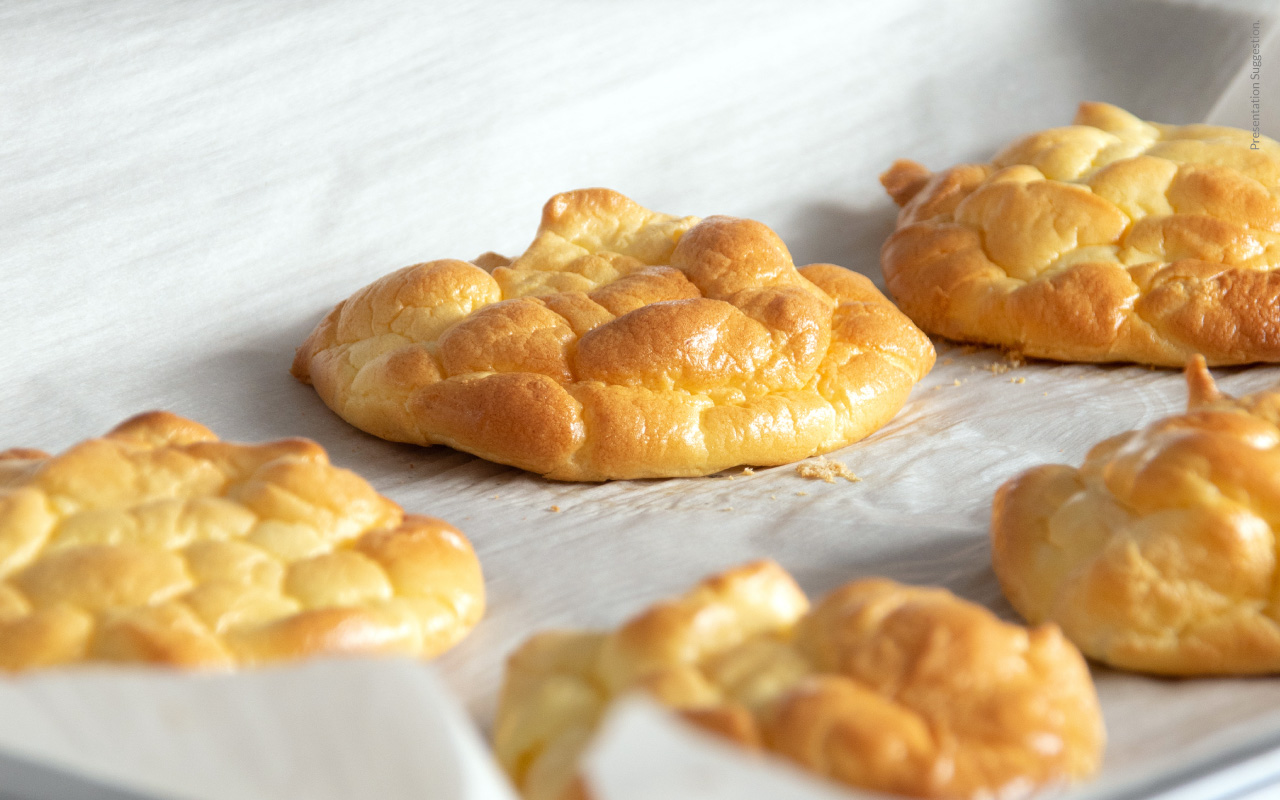 Ingredients
Reduced Fat Cream Cheese
3.2 oz
Ingredients
Reduced Fat Cream Cheese
3.2 oz
Instructions
1
Preheat oven to 325º F.
2
Separate the yolks from the whites and beat the whites to a stiff peak, with a small pinch of salt.
3
In a bowl, mix the cream cheese with the yolks and the chia seeds. Optional seasonings can be added here: cinnamon and Stevia, Nutritional yeast or herbs and spices of your choice
4
Then, fold the egg whites into the mixture. Careful not to overdo it, or you'll end up releasing all the air you've carefully whipped into the egg whites and have ideally maintained through gentle folding.
5
Line a baking sheet with parchment paper and place 1 tablespoon of this dough to create 12 circles about 0.5 inch high.
6
Bake for about 25 to 30 minutes.