Portobello Mushroom Burger
---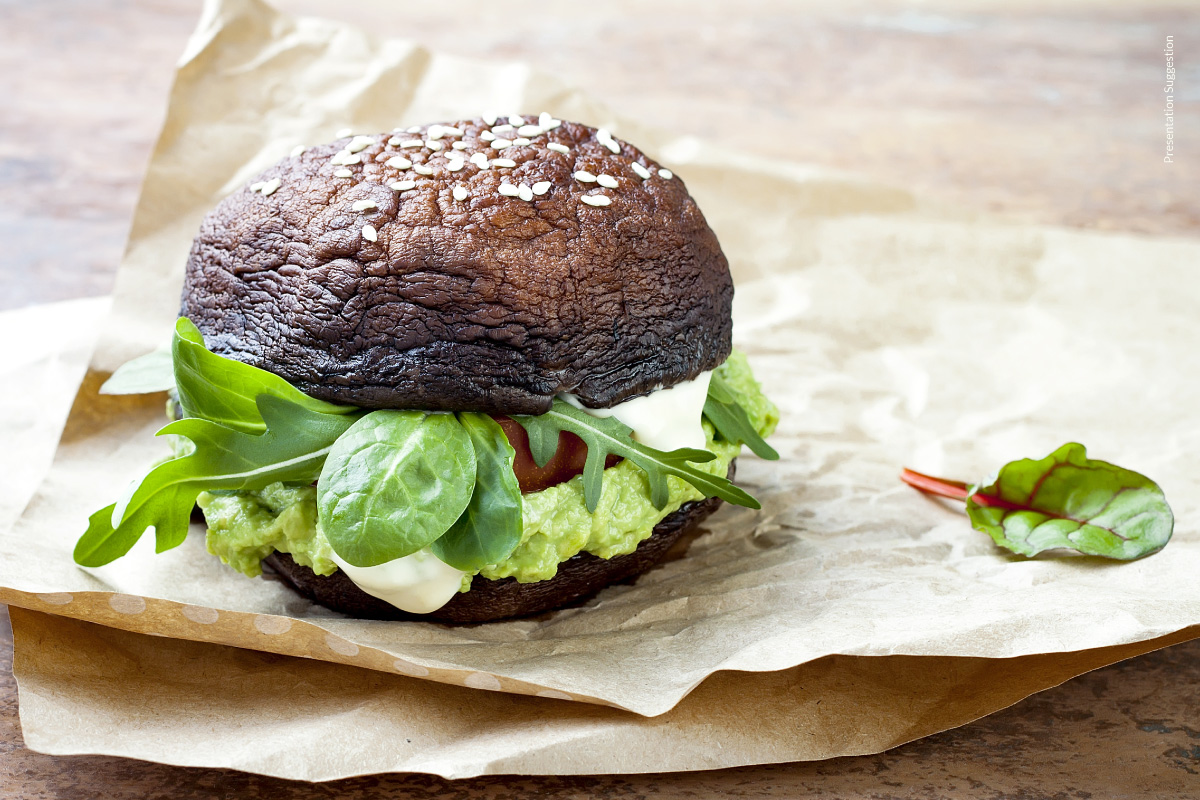 Ingredients
Portobello mushrooms caps
2 large
Plain low-fat Yogurt
2 Tbsp
Ingredients
Portobello mushrooms caps
2 large
Plain low-fat Yogurt
2 Tbsp
Instructions
2
Clean the Portobello mushrooms, scrape out the gills and season with oil, salt and pepper.
3
Bake for about 15 minutes, until cooked. Place cheese on one mushroom for the last 5 minutes, if you'd like it melted.
4
At the same time, mash the avocado with a fork, add the yogurt and lemon juice and mix well. Season with salt and pepper as needed..
5
Assemble the burgers with the mushrooms replacing the bread.Spread the avocado mixture on one, pile on the arugula and spinach, , and top with the other mushroom.