Prosciutto Bruschettas
---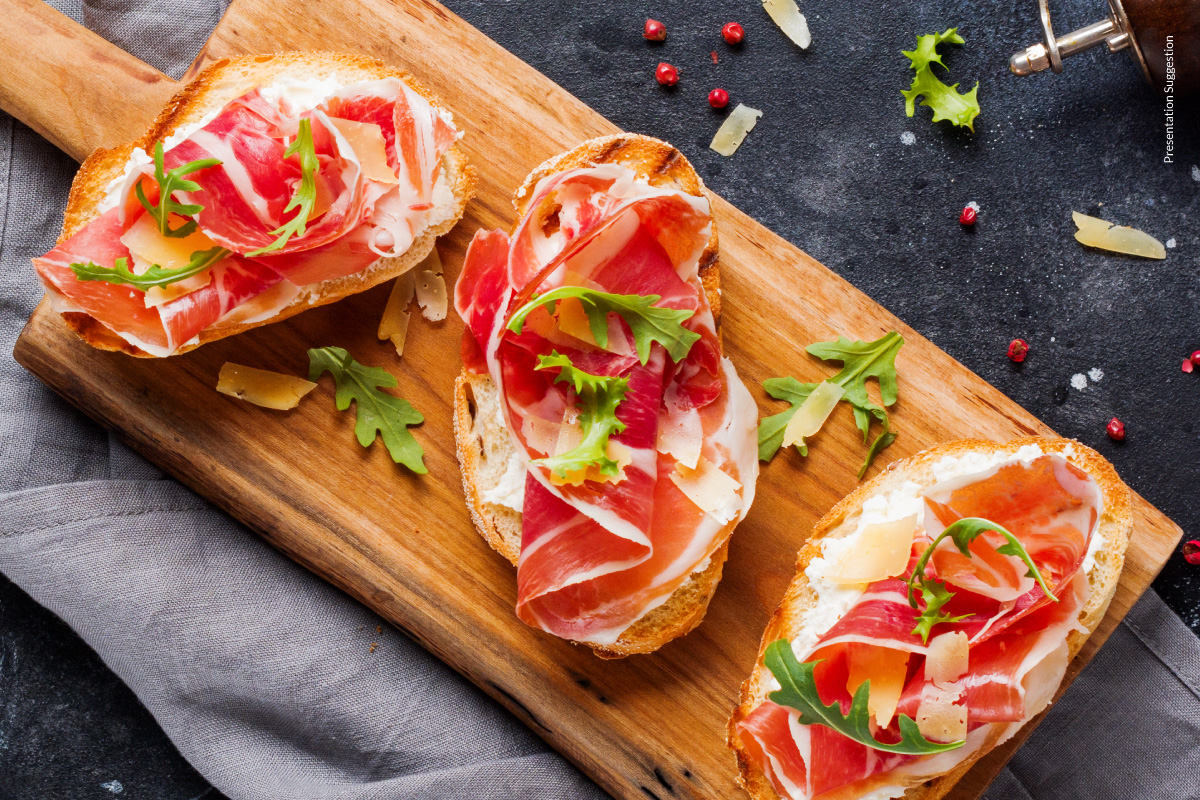 Ingredients
Low fat prosciutto
4 slices
Ingredients
Low fat prosciutto
4 slices
Instructions
1
Preheat the oven to 300ºF.
2
Chop the pitted olives and set aside.
3
Brush the slices of bread with olive oil and place them on a baking sheet lined with parchment paper.
4
Bake for 5 to 10 minutes, flipping halfway so they turn golden brown on both sides. Remove from oven when ready and set aside.
5
Peel the garlic clove, crush it roughly with side of a knife and rub it onto the bread slices.
6
Finally, place a slice of prosciutto, a layer of arugula and the chopped olives on top of each slice and serve.