Roasted Pepper Salad
---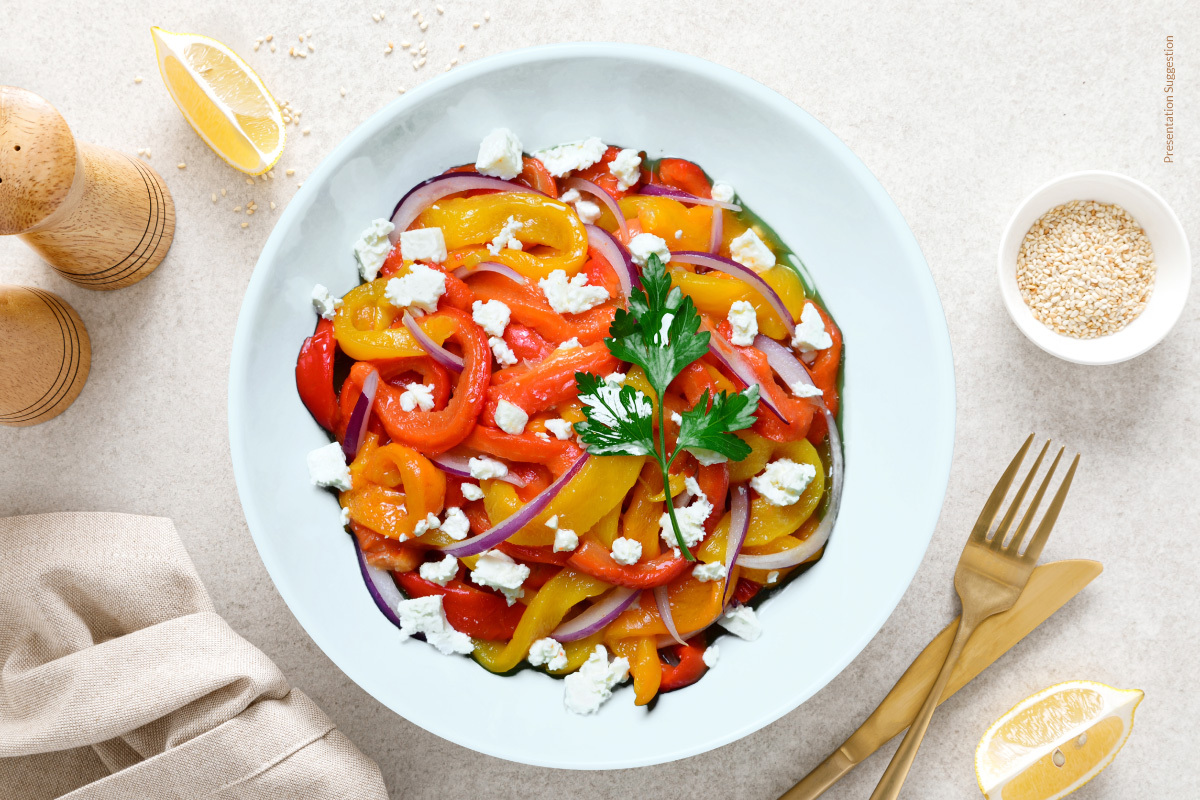 Ingredients
Feta Cheese, Crumbled
2 oz
Ingredients
Feta Cheese, Crumbled
2 oz
Instructions
1
Wash the peppers and cut them in half, removing the veins and seeds. Place the halves on a baking sheet lined with parchment paper and season with the oil, salt and pepper. Bake in a preheated oven at 400°F until cooked through, but not browned.
2
Remove the peppers from the oven and cut into strips of the same size.
3
Place them on a serving plate. On top of the peppers, place the red onion cut into half moons and the crumbled feta cheese. Season with a few drops of vinegar and top with the chopped parsley.