Salmon with Passion Fruit Sauce
---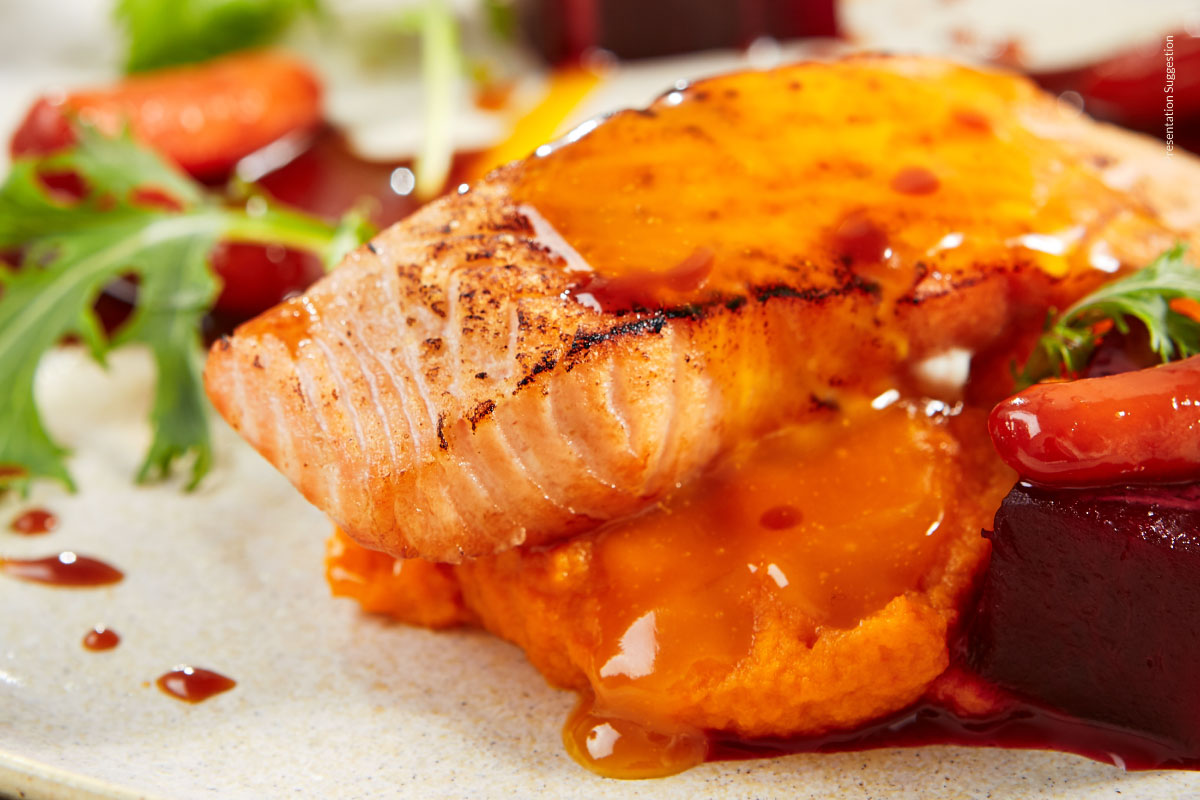 Ingredients
Onion, finely chopped
1/2
Extra Virgin Olive Oil
1 Tbsp
Sprig Fresh Rosemary, chopped
1
Ingredients
Onion, finely chopped
1/2
Extra Virgin Olive Oil
1 Tbsp
Sprig Fresh Rosemary, chopped
1
Instructions
1
Preheat the oven to 350ºF.
2
Season the salmon with rosemary, salt and pepper to taste.
3
Cover a baking sheet with foil and place the salmon on half and cover with the remaining half.
4
Place the tray in the oven and bake for 20 to 30 minutes, according to your preference. Keep watching so that the salmon is soft and juicy and not dry.
1
Cut the passion fruit in half and place the pulp in the blender for 30 seconds. Pass the juice through a strainer to filter out the seeds.
2
In a pan add the olive oil and chopped onion and sauté until soft.
3
Add the passion fruit juice and the juice of 1/2 lemon. Stir well and let the sauce reduce, about 5 minutes.
4
When the salmon is cooked, plate it and top with the passion fruit sauce.
NOTE:
Can serve atop or along with a salad.