Seared Tuna with Spinach Arugula Pesto
---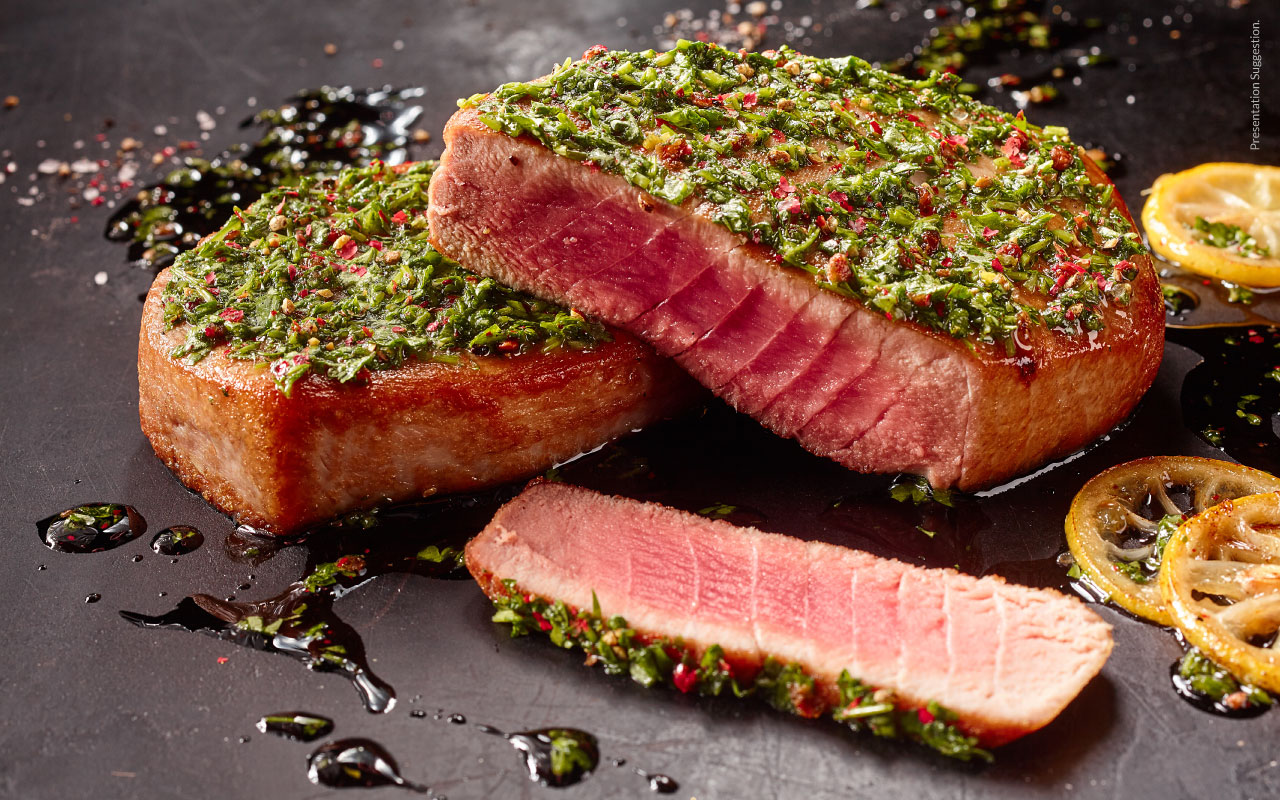 Instructions
1
Start by placing the spinach and arugula with water in a food processor or blender.
2
Then add the remaining ingredients, except the tuna, and process until you get a homogeneous sauce. Add salt, pepper and lemon juice to taste.
3
Season the tuna steaks with salt, pepper and lemon juice.
4
In a non-stick skillet, add 1 tablespoon of olive oil and, when it is hot, place the tuna steaks. For a typical ahi tuna steak (about 1.5″ thick), sear on each side for about two minutes (less time for rare; more time for medium)
5
Serve the steaks topped with the prepared sauce.