Spinach and Ricotta Bites
---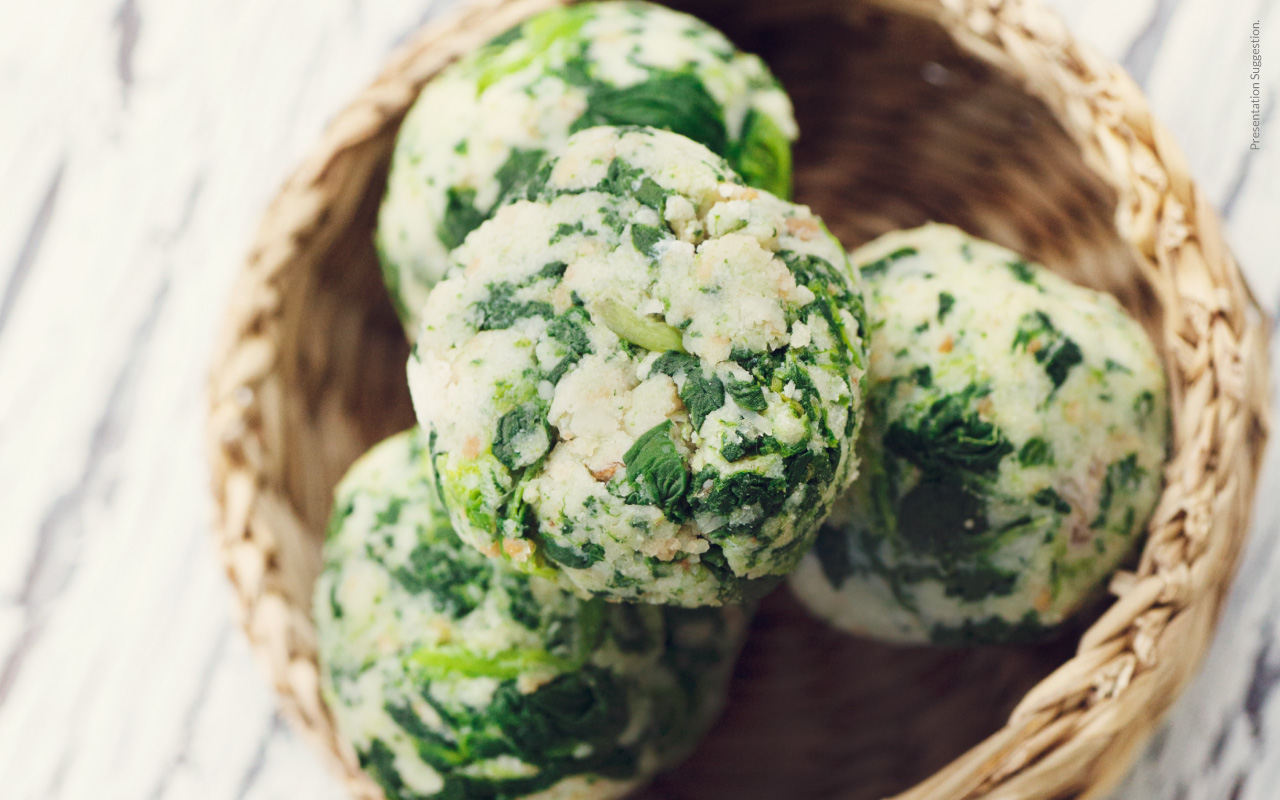 Instructions
1
Preheat oven to 350º F.
2
Saute the garlic in 1 tablespoon of olive oil. Add the thawed frozen spinach and season with salt and pepper. Stir and cook until it loses moisture.
3
In a bowl add the cooked spinach mixture, ricotta cheese, eggs and grated nutmeg. Mix everything well and mold into balls the size of walnuts. Optional: stuff 1 pitted olive into each.
4
On a baking tray, place the balls on a sheet of parchment paper and bake for 15-20 minutes until golden brown.