Sweet Potato, Avocado and Egg Toast
---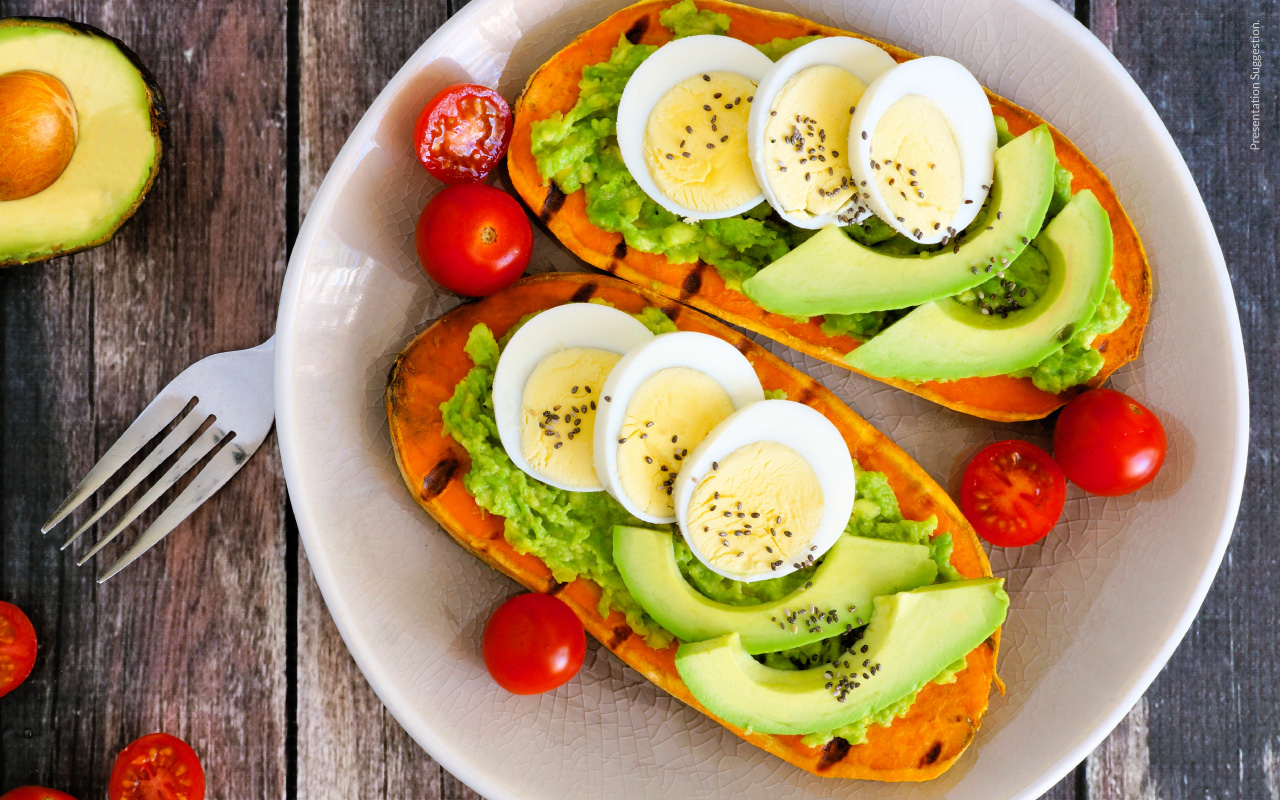 Ingredients
Lemon Juice
Juice of 1 Lemon
Ingredients
Lemon Juice
Juice of 1 Lemon
Instructions
1
Preheat the oven to 400º F and prepare a tray lined with parchment paper.
2
Wash the sweet potato and cut off the sharp ends. Place the sweet potato on a cutting board and cut it lengthways into several slices. Brush both sides of the slices with the olive oil and bake for approximately 30 minutes (turning halfway through) until browned on both sides.
3
While the sweet potato is in the oven, place the avocado into a bowl and mash with a fork. Season with lemon juice, salt and black pepper.
4
Meanwhile, boil the eggs.. If you like eggs soft boiled, cook for only 5 minutes. For hard boiled eggs, simmer between 7 and 10 minutes.
5
When the sweet potato slices are ready, remove them from the oven and distribute them onto serving plates. For crispier sweet potato slices, toast after taking them out of the oven.
6
Spread the avocado mash over each slice, add a sliced egg and finish by sprinkling with chia seeds.