Wild Mushroom Scramble
---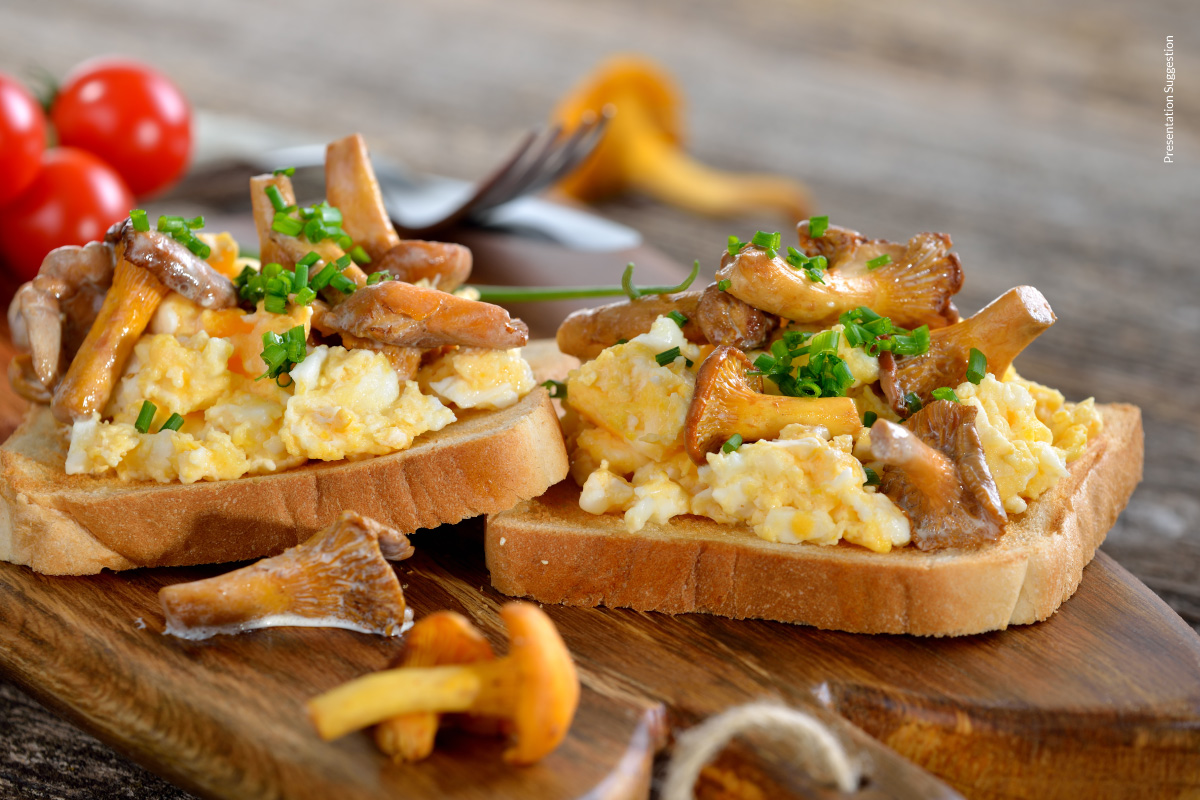 Ingredients
Parsley, Salt and Pepper
To taste
Ingredients
Parsley, Salt and Pepper
To taste
Instructions
1
Clean the wild mushrooms with a paper towel and cut them into pieces.
2
In a frying pan, place the olive oil, the chopped garlic and the bay leaf. Let it brown.
3
Add the mushrooms and cover the skillet, letting them cook for a few minutes, until soft.
4
Separately, beat the whole egg and egg whites, seasoning with salt and pepper.
5
Finally, add the eggs to the mushrooms and stir until the eggs are cooked.
6
Garnish with chopped fresh parsley and serve immediately.
Note:
You can prepare this recipe with any variety of mushrooms.